About CE Corrective Strength
Experience and Certifications
I attended Mike's first mentorship program back in 2006. Mike Boyle is a local legend and has been a strength coach for the Boston Bruins, Boston University hockey, and currently a strength and conditioning consultant for the Boston Red Sox.
2009- present Working with owner Aaron Brooks creating posture specific pain relief and corrective strength programs. Aaron is an exercise physiologist/biomechanist who has helped people with pain and movement restrictions for over 17 years.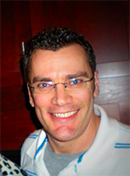 15 years combined experience with pain solutions and strength/conditioning with hundreds of clients from all populations. I am constantly researching and testing new methods of improving strength and movement for everyone from post-rehab to those over 40 (like myself) who just want to stay mobile, strong, and active.